Lifting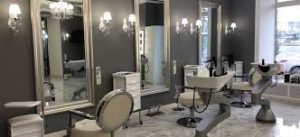 Women over 50 years of age need light surgical intervention to maintain the beauty and youth of the face and neck.
Lifting (lifting) is a cosmetic operation that is performed on different parts of the face (forehead, cheeks, neck) to rejuvenate the face, give freshness, remove wrinkles and saggy skin, and rehabilitate the face.
A facelift through surgery helps the tired face of a woman or man remove wrinkles, sagging and redundant skin.
The most commonly done is the lifting of the temples. The so-called "crow's feet" around the eyes are inconvenient in perceiving their own image in the mirror, applying makeup, in every way emphasize the age of the face. Plastic surgeons and temple lifting come to the rescue. With this operation, wrinkles around the eyes are removed, the eyes become more open, a slight change in the shape of the eyes is possible. The seam from the lifting of the temples is hidden under the hair at the temples.
The forehead and cheeks are parts of the face that may also need surgery with years of aging of the skin of the face. The forehead lift helps to restore a calm and balanced look to the face, to open your eyes, removes excess skin from the upper eyelids, which allows you to avoid lifting the eyelids. A good result is combined with a cheek and neck lift. Sagging skin of the cheeks appearing deep nasolabial folds are removed by lifting the cheeks. A circular facelift is also done. The effect of these operations lasts for 8-10 years.