Beautiful eyes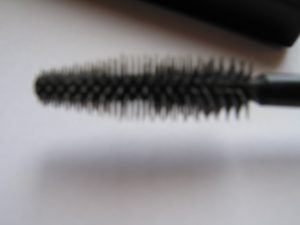 The beauty of the look, its expressiveness and charm.
How to make your look brighter?
An expressive look and mascara.
Every day we apply mascara to our eyes and do not even think: is it suitable for me? Maybe there is mascara that will make my look more expressive?
Many cosmetics stores give us the opportunity to try out the goods. BUT! Is it always what is shown on the window that corresponds to what will then be in the package? Therefore, do not be too lazy to ask the consultant for all the features of the carcass that you plan to purchase.
Mascara can be opened long ago and dried out a little and this will make it heavier on your eyelashes, but in the new package it can be light and unobtrusive for lovers of the natural look of eyelashes.
Choose mascara depending on the season, the desired end result and, of course, the structure of your eyelashes.
At first glance, it is easiest for owners of thick and long eyelashes. But is it? After all, long and thick eyelashes can not be painted with every mascara. For example, mascara that increases the length and volume will make the eyelashes inanimate. You need to select a lighter texture of the mascara, which will emphasize the burned out ends of the eyelashes, will not burden the look. Girls and women with thick and long eyelashes can also just be painted in a beauty salon, which will significantly save them time during daily makeup.
Short and rare eyelashes – this, at first glance, a difficult situation to create an expressive look is completely solvable. Mascara – as a means of daily makeup can increase the volume and even length. Correctly selected mascara, which creates volume, does not go lumpy and looks natural on the eyelashes – this is the guarantee of a correct and beautiful look.