Makeup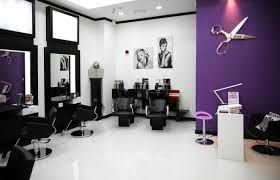 The beauty and irresistibility of the female image can be emphasized with makeup. Expressive eyes, smooth and healthy skin attract attention. For different situations and events, there are various types of makeup.
Daily makeup is applied daily and is intended for everyday life, the task of daily (or everyday) makeup is to hide imperfections and emphasize the dignity of the face, it should be light and invisible on the face. Professionalism in applying daytime make-up lies in its naturalness, a sense of fresh and expressive face.
For more solemn situations, festive makeup is suitable, it is more expressive and bright. It is allowed to use brighter tones of cosmetics – shadows, lipstick, rouge. In festive makeup, every detail is important – the shape of the eyebrows, the shape of the face, lips. After all, with the help of holiday makeup you can change a little and hide the flaws (for example, a wide forehead, a long nose, a disproportionate face, wide cheekbones and everything that you think is expressive or, on the contrary, inconspicuous on your face). Of course, professional advice in this process is very important, and an experienced makeup artist, like a magician, will make a star out of an ordinary woman!