sensitive places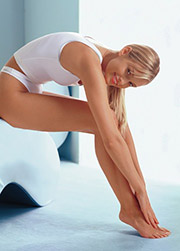 Laser hair removal – what is it?
Expose Myths of Laser Hair Removal
This eliminates unwanted hair without damaging the skin. The main advantage of this procedure is that the laser-treated hair is destroyed and no longer grows. And all because the laser destroys melanin in the hair – this is a dark pigment.
To completely get rid of the problem of bored hair, you will need to undergo a whole course of laser hair removal, the interval between courses is 6-12 weeks.
This hair removal technique has been used worldwide for over 20 years. And yet, there are a lot of myths around such hair removal. We will try to disassemble them. Continue reading →